Gemini Comic Supply products are available for purchase at these local comic shop locations.
Retailer Spotlight
COLLECTOR'S PARADISE COMICS
Collector's Paradise was created in September of 1994, when Edward Greenberg and Joseph Zelich bought an struggling comic book store, called Little Angel's Comics located in California's San Fernando Valley. Little Angel's Comics was in shambles being kept afloat by POGS, but the new owners recognized the promising location and revived the business with a renewed focus on comics, the emerging graphic novel category, and world class customer service. Collector's Paradise has now become one of Los Angeles' preeminent comic retailers with locations in Canoga Park, Pasadena, and North Hollywood.
Collector's Paradise features a proprietary Online Subscription Management software application that allows customers to track and manage their monthly comic subscriptions online, and access the Previews catalog information for nearly every title. The business is also active in the community by supporting artists through hosted art gallery exhibits; including a permanent mural installation by comic book and culture artist, Jim Mahfood.
The most important achievement of Collector's Paradise - according to owners Edward and Joseph - is the title of "Best Comic Book Store in Los Angeles County" bestowed by a fan poll conducted by LA Hot List. This recognition by the local comic community is a testament to the owners' original vision for the store over 25 years ago.
Visit them on Instagram at @collectors_paradise
Website: https://www.comicsandcards.net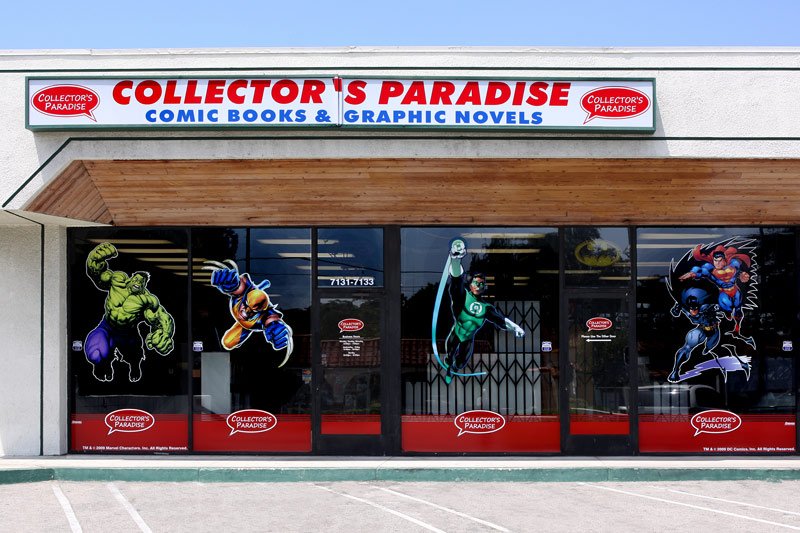 Interested in partnering with us?
By becoming one of our retail partners, you can get the products you already use and love at the best rate possible to sell in your own store. This is a great opportunity to offset some of your costs, not to mention provide your customers with the best comic shipping and storage supplies on the market.
Please, complete the Gemini Wholesale Application to get started.
WE LOVE PROMOTING YOUR BUSINESS
as a retail partner, you'll be:
Promoted on our website and social media platforms
Get an "Authorized Retailer Badge" for both online and in-store promotions
Other Gemini Comic Supply Business Opportunities
Crowdfunding
If you are an independent creator and interested in sponsorship opportunities, please contact us directly.
CONTACT US
Wholesale Orders
Need comic book shipping and storage supplies in large quantities? We've got you covered.
LEARN MORE